Building value through innovation.
Level's flagship offering for multifamily properties, Level M, delivers a world-class user experience, platform, and field services for smart building automation.
Staff and residents experience unparalleled reliability, efficiency, and convenience, while building owners accelerate value in any market.
Revolutionary

connectivity.

Intelligent access.
The Level M platform allows managers and residents to thrive in a frictionless environment.
Groundbreaking mesh networking and elevated point-to-point connectivity brings enterprise-grade reliability and performance to any style of building.
A spatially intelligent model takes the complexity out of controlling access to spaces and devices, providing efficiency for staff and convenience for residents.
When the pain points of running a

multifamily property are alleviated,
Business functions

more efficiently.

Life flows effortlessly.
Empowering

property staff.
Drive operational efficiency with streamlined workflows, automations, and critical alerts.
An intelligent homepage feed provides critical notifications and daily snapshots helping staff reduce administrative overhead so they can optimize resident satisfaction.
Deep integrations and automations streamline move-ins and eliminate manual tasks, like controlling thermostats and locks in vacant units.
Smart living for residents.
Give them the freedom to live their life with ease and peace of mind.
An intuitive app dashboard simplifies daily routines. Quick controls make it easy to manage temperature settings, turn on lights, and unlock doors.
Level app learns the spaces residents frequent most, so community-wide access is easy and intuitive.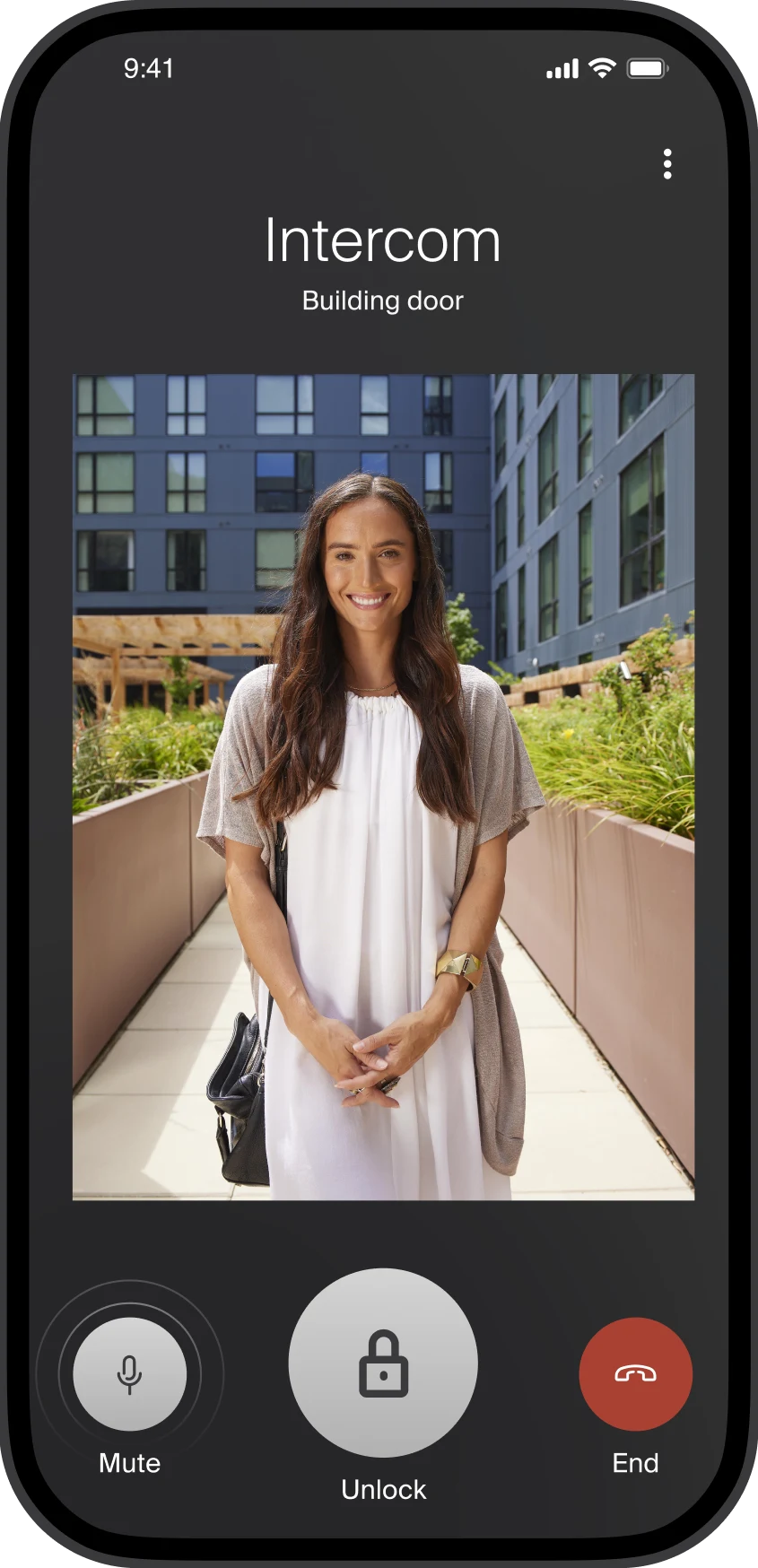 Welcoming visitors.
Allow guests to step into a community that makes them wish they live there, too.
Level Manager enables staff to easily control access for vendors and monitor activity across every space in the community.
Residents can greet their guests and share access to their spaces and devices from anywhere with Level app.
Whether you're working, living, or just visiting,
Experience

life at every level.
You're in good company.
Successful owners rely on Level M.
Upgrade to smart apartments.
All the smart devices you need for better operating and living.
Create a more desirable community and stand out from competition with modern, intuitive user experiences.
Monitor utilities and 'leak events' across all spaces to cut down on the cost of water and energy usage, while giving your staff more time to keep residents happy.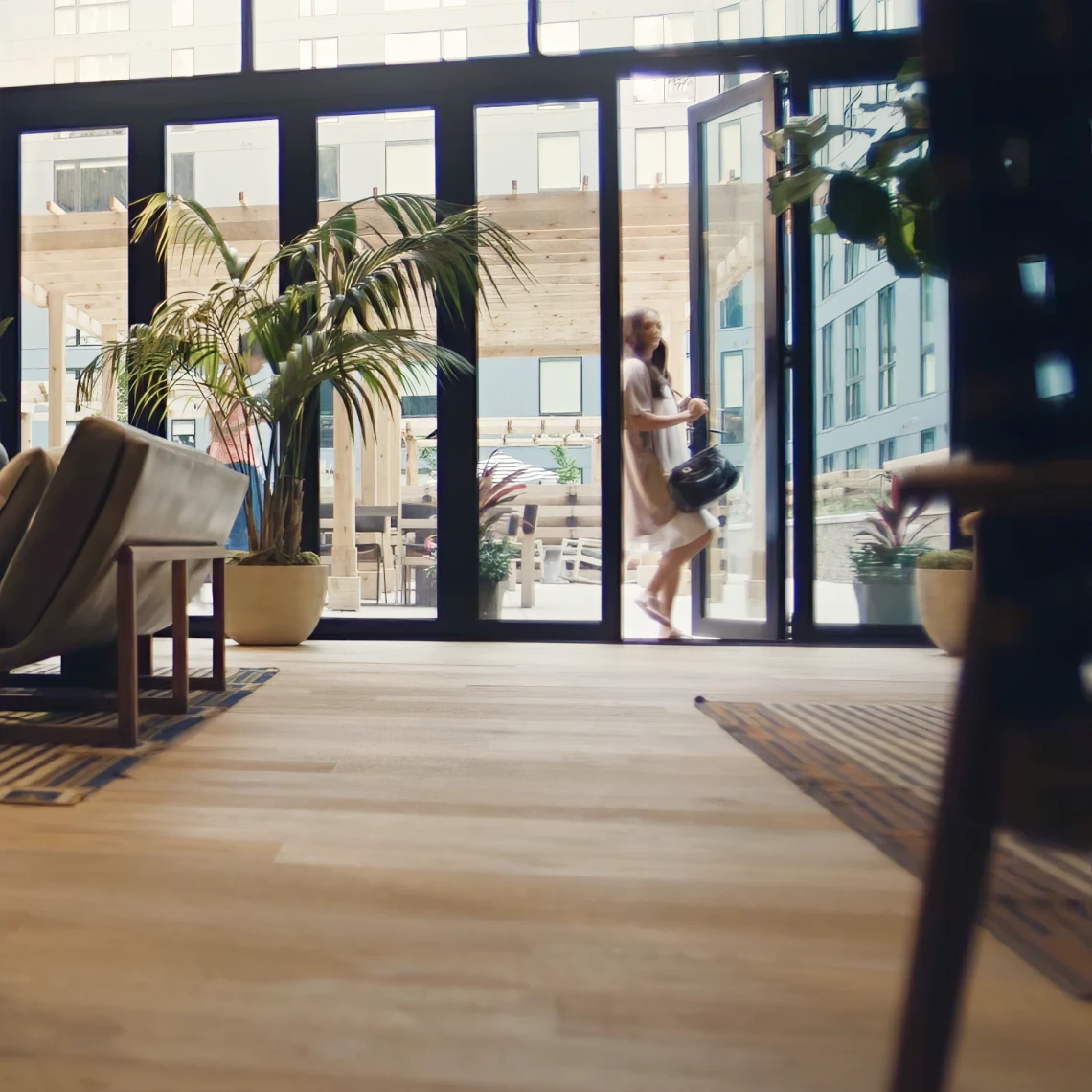 Modern access control.
A single experience designed to make management more efficient and navigation frictionless.
Put every key in your staff's pockets to eliminate the inherent security challenges of traditional keys.
Signal convenience and peace of mind to prospects with access, sharing, and notifications all from a single app.
Optimize with self-guided tours.
Make leasing more flexible with a balance between staff interaction and a self-guided experience.
Enhance your touring strategy by embedding tour scheduling across listing channels, viewing upcoming tours, and sharing app-less access with prospects.
Show a prospect what life is like at your property with a tour guided by Level.
See how Level M can accelerate value for your property.
We thought of that.
Integrate smarter.
Level M is designed for deep and seamless integrations across leading property management software, building access control, and devices.
See what clients think about Level M
"The transition to Level was the best thing that could've happened. This was exactly the kind of upgrade we needed for our A-Class properties... allowing us to upgrade our units and increase rents."
Tanner Grayham
BSR's Asset Manager of Investments
THOUGHT LEADERSHIP / CASE STUDIES
Learn how Level M is leading in the Multifamily space.
Go even deeper
Take a tour of a Level M property.